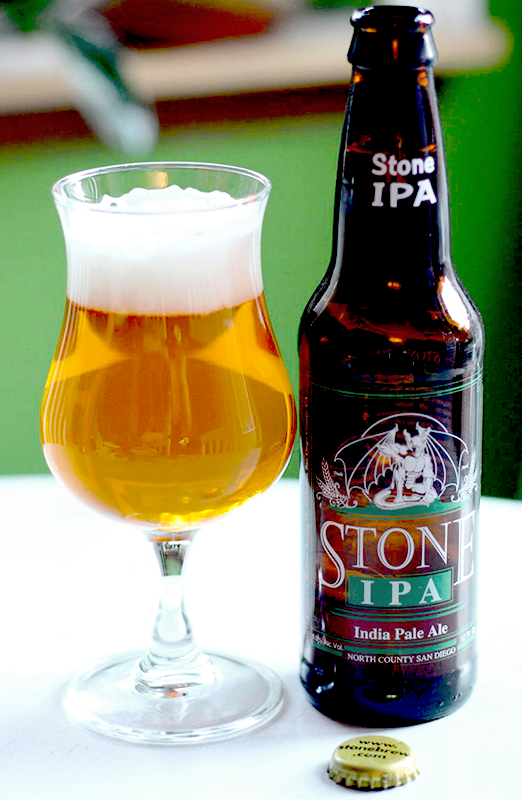 Stone Brewing Company is one of the original heavy hitters of the craft beer industry. They quickly made a name for themselves with such high-octane, style-defying brews as Arrogant Bastard, Ruination, and Smoked Porter. But it's some of their more "straightforward" beers – their top-selling Stone IPA, for instance – that really sets them apart as a leader in the craft beer world.
If you're a fan of brewing IPAs, you may have heard of Mitch Steele, Stone's Brewmaster. He literally wrote the book on IPA. And, if you've ever tasted any of Stone's IPA options, you can tell he knows what he's doing. Read his 5 Tips on Brewing IPAs to learn some guidelines for brewing this hoppy style.
This Stone brewing company IPA clone recipe comes from Brew Your Own Magazine. At 77 IBUs, it's a heavy-hitter with loads of citrusy and piney hop character. This is one you'll likely want to brew over and over!
Stone Brewing Company IPA Clone Recipe (via BYO Magazine)
(5-gallon batch, extract with specialty grains)
Specs 
OG: 1.065
FG: 1.012
ABV: 6.9%
IBUs: 77
SRM: 8
Ingredients 
5 lbs. light DME
1 lb. 10 oz. light LME (late addition)
1 lb. two-row pale malt
1 lb. crystal 15L malt
0.5 oz. Magnum hops at :60 (7 AAUs)
0.64 oz. Perle hops at :60 (4.5 AAUs)
2 oz. Centennial hops at :15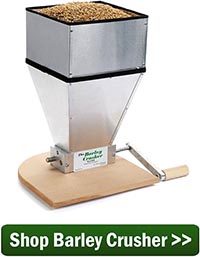 1 tsp. Irish moss at :15 mins
1 oz. Centennial whole leaf hops (dry hopped for 3-5 days)
0.5 oz. Chinook whole leaf hops (dry hopped for 3-5 days)
Wyeast 1968: London ESB ale yeast (1.5L starter) or 1 pack Safale S-04
priming sugar (if bottling)
Directions 
Mash crushed grains in 0.75 gallons of water at 149˚F. Hold for 45 minutes, then transfer wort to a kettle. Add enough water to make 4 to 4.5 gallons of wort, then mix in dry malt extract (reserve liquid malt extract for later) and bring to boil. Keep an eye out for boil overs! Boil for 60 minutes, adding hops and Irish moss according to schedule above. In the last 15 minutes of the boil, mix in the liquid malt extract. At the end of the boil, chill wort and transfer to a clean, sanitized fermenter. If needed, top up with clean, chlorine-free water to make five gallons. Pitch yeast and ferment at 68˚F for about 7 days. Transfer to a secondary fermenter. During the last few days of secondary, add the dry hops and allow them to steep for 3-5 days. Bottle or keg as usual.
Stone IPA is a great beer – what are some of your favorite IPAs?
—–
David Ackley is a writer, brewer, and craft beer marketing consultant. He holds a General Certificate in Brewing from the Institute of Brewing and Distilling and is founder of the Local Beer Blog.