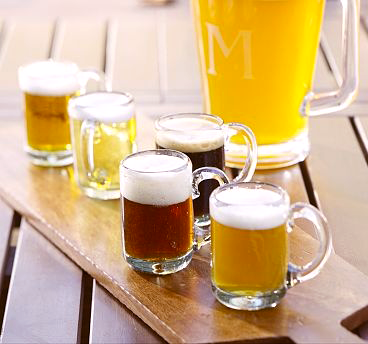 For many homebrewers small batch brewing is a reasonable option for them. It doesn't always make sense to brew a five or ten gallon batch of beer every time. Many of us are confined to small apartment kitchens, taking over what space we have to craft our home made beers. Others among us are like mad scientists, always brewing with some strange ingredient found in an international market or picked from the garden. You may not want to end up with five gallons of an experiment gone wrong.
Enter: small batch brewing. Commercial craft breweries are often renowned for their small batch beers, brewed seasonally and released in limited quantities. Whether you're brewing small batch beers at home for logistic, experimental, or economical reasons, there are some benefits – and drawbacks – that should be considered:
The Pros of Small Batch Brewing
Easy to scale – Scaling homebrew recipes is easy. To turn a five-gallon recipe into a 2.5-gallon batch, just divide all of the ingredients by half. All the brewing procedures should be more or less the same. The only ingredient that doesn't need to be cut is the beer yeast. Any batch less than 5 gallons, still use 5 gallons worth of yeast. (Consider purchasing a small digital scale for dividing hops and grains.)
Practice techniques and procedures – First-time brewers and those practicing a new technique may have an easier time with a smaller batch. For example, a mini-mash, or partial-mash, is a great way for extract brewers to learn about mash procedures. Maybe use small batch brewing to step up to a 2.5-gallon all-grain batch before doing five or ten gallons.
Experiment with less risk – Brewing with an unusual herb, spice, or fruit? Before you know how the beer will turn out, it may make sense to brew a 1-2 gallon batch for starters. Or, if you want to experiment with different flavorings in the fermenter, you could brew one batch of the base beer, then divide it among several smaller fermenters, with varying quantities of the experimental ingredient in each one. (One-gallon glass jugs are perfect for this.)
Smaller investment – If funds are tight, small batch brewing can let you brew for less money. Not only is the upfront cost for homebrewing ingredients lower, but you can still make some beer and put off the brew kettle upgrade for a later date.
The Cons of Small Batch Brewing
There's really just one main drawback to small batch brewing: For roughly the same time commitment, you end up with less beer. Things like bottling and heating up water may be a bit faster, but the overall process will take about the same amount of time as brewing a larger batch. But we all love to brew, so who really minds brewing more often?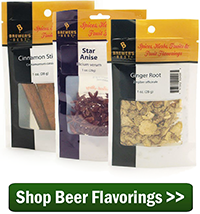 In my home brewery (i.e., kitchen), I like to alternate between small and big batches. When experimenting, I'll brew a two or three gallon batch, but I'll still brew enough five-gallon batches to keep my favorite beers on hand.
Do you know of any other pros and cons to small batch brewing? Have you ever tried small batch brewing? Do you have an idea that might need a test batch of beer first?
—–
David Ackley is a beer writer, brewer, and self-described "craft beer crusader." He is a graduate of the Oskar Blues Brew School in Brevard, NC and founder of the Local Beer Blog.