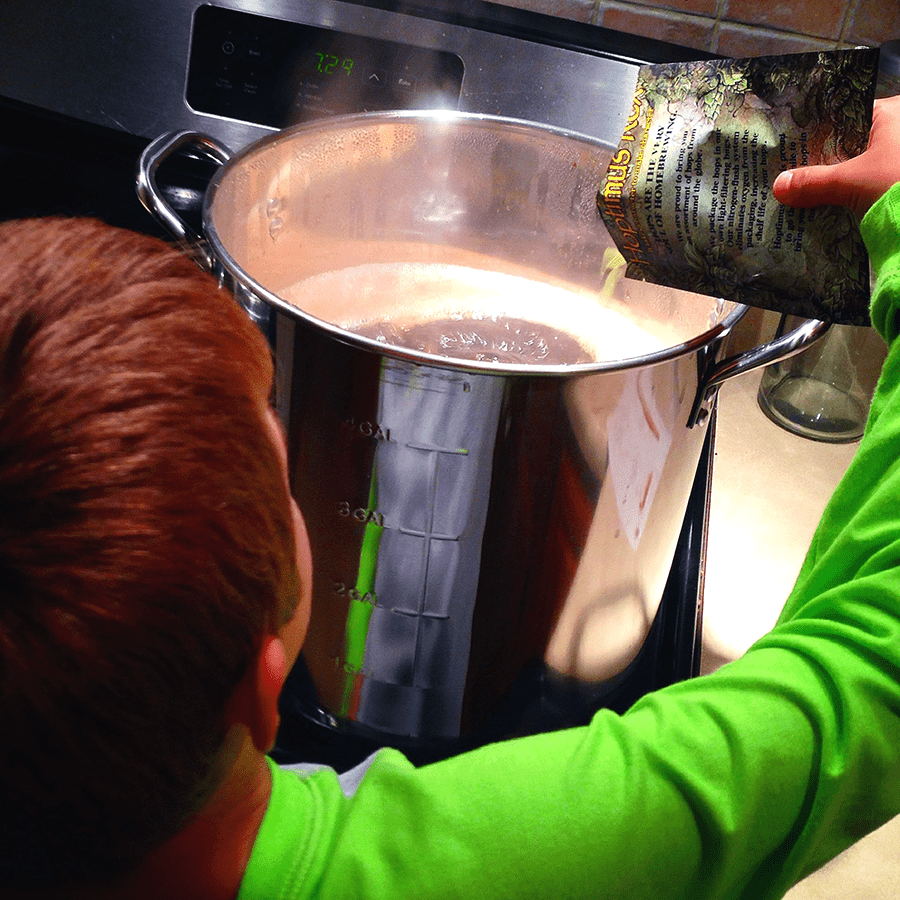 I'll be the first to admit that I like to get technical here on the homebrew blog. I'm a bit of a perfectionist and I enjoy being able to control every aspect of the homebrew process. But homebrewing does not have to be a complicated science. Parts of it, in fact, are so easy a kid could do it!
Not that we'd actually advocate kids making beer without adult supervision (there are some safety factors that have to be addressed), but homebrewing in a basic sense is a very simple process:
Fill a pot with hot water
Mix in malt extract
Boil with hops
Allow to cool and add yeast
Would your kid be able to handle those four steps? Then an adult should certainly be able to, right?! These 4 steps illustrate how simple homebrewing can be if you let it.
Why Homebrew?
People make beer at home for many different reasons. Some enjoy the challenge of learning a new skill. Some enjoy the creative experience of developing a recipe and making something with your hands. Other find that it's a good way to become more self-sufficient.
Whatever got you interested in homebrewing, here's my advice: just try it! Jump in and see if the hobby is for you. Imagine the feeling you get when you share your homebrew with friends, their faces light up and they ask, "you made this?"
How to Start Simple Homebrewing
To get started with homebrewing, all it takes is an equipment kit and beer recipe kit. Both are included in our Steam Freak Beermaking Starter Kit. You can choose any recipe from the Steam Freak lineup of recipe kits, whether it's a brown ale, a stout, an IPA, or any of the other 20+ kits. Each beer recipe kit comes with clear, easy to read, step-by-step instructions that will guide you through brewing your first batch.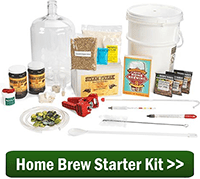 After brewing your first batch or two, there are several resources that can help you make your homemade beer even better. Previously on the E. C. Kraus Homebrewing Blog, we've listed 10 Homebrewing Tips for the Beginner and the 10 Best Homebrewing Resources.
Stepping Up Your Homebrewing Skills
Once you've got the basics under your belt, there are many ways to continue your exploration of homebrewing. If you're a hop head, you might be interested in experimenting with different hop varieties. Or you might want to learn how to make mead. Many homebrewers enjoy taking their tasting skills to a new level by becoming a beer judge.
Whatever path you take, it will surely be an adventure!
So, what's holding you back from starting out with some simple homebrewing? Share in the comments below!
—–
David Ackley is a beer writer, homebrewer, and self-described "craft beer crusader." He holds a General Certificate in Brewing from the Institute of Brewing and Distilling and is founder of the Local Beer Blog.