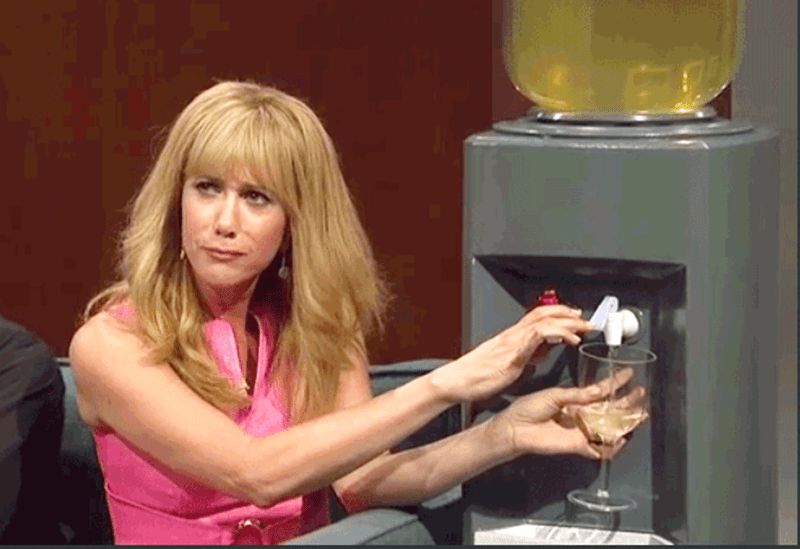 I need some help. My homemade wine is too sweet. I made 2 batches of wine one of Blackberry/Raspberry and the other Blueberry/Raspberry/Cranberry. Although they have a great flavor they are way to sweet, can I add some more yeast to get them to ferment some more of the sugar out?
Karey C. – OR
—–
Hello Karey,
Both of your wines sound like great fruit combinations. So sorry to hear they are causing you a little problem. Keep reading to learn how to fix homemade wine that is too sweet.
There are 2 possible reasons why a homemade wine is too sweet:
Too Much Sugar Was Added To The Wine Recipe
There is a limit to how much alcohol a yeast can tolerate. Once a fermentation produces alcohol to this level, the yeast will simply slow to a stop. If you know that your fermentation has already produced 13-14% alcohol, but the wine is still too sweet, then you've added too much sugar to the wine must. You can determine the wine's alcohol level by taking beginning and current alcohol readings with a wine hydrometer and comparing the two. If this is the reason your homemade wine is too sweet, there is not a whole lot you can do to reduce the sweetness, or make it more dry, other than blend it with a dry wine. For example, you can make blackberry/raspberry wine next year that comes out dry, and then blend this years wine with that. This year's wine will store just fine in bulk. Just remember to add sulfite to the wine and to eliminate any head-space that may be in with the wine. Hopefully, this will help make your sweet wine taste better.
The Fermentation Did Not Complete
It very well could be that you added an appropriate amount of sugar to produce a reasonable amount of alcohol. It's just that the fermentation did not fully ferment the sugar into alcohol as it should have. This is known as a stuck fermentation. This could happen for a number of reason. The most common one is temperature. The fermentation got to cool. Yeast are very sensitive to temperature. There are many other reasons as to why your fermentation may have stopped short of its full potential – too many to go over here. I would suggest going through the Top 10 Reasons For Fermentation Failure. This will help you to ferret out the exact cause of such a predicament. Once you know the reason, you can take corrective action to get the fermentation active, again.
Again, the key to knowing why your homemade wine is too sweet is the wine hydrometer. If you did not take a beginning hydrometer reading, you will not be able to tell whether you have 7% alcohol and a fermentation that needs fixing, or if you have 15% alcohol and have simply added too much sugar to your wine.
As to your suggestion of adding more wine yeast, this is rarely a solution to a problem. This is because there is still yeast in the wine. It's just that it has gone dormant. It is more likely to be an issue of getting the wine yeast in a situation to where it will start fermenting again.
Best Wishes,
Ed Kraus
—–
Ed Kraus is a 3rd generation home brewer/winemaker and has been an owner of E. C. Kraus since 1999. He has been helping individuals make better wine and beer for over 25 years.