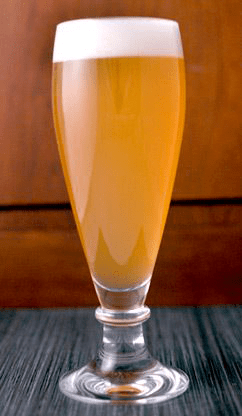 Despite the fact that IPAs are the best-selling craft beer in the US these days, not everyone is into hoppy beer. Some would prefer a malty beer style. In many cases, people who are new to craft beer may prefer to start with something more approachable before moving on to things like Heady Topper. Heck, I like IPAs and sometimes I'm just in the mood for something different.
One of the reasons people homebrew is so they can drink beers they can't get at the store. With so many IPAs on the shelves, it's nice to brew a malty beer or … to mix things up.
If for whatever reason you're not into IPAs – you don't like the bitterness, or you're just ready for a change – consider one of these malty beer styles for your next homebrew:
The Malt Bomb
Well, the opposite of a hop bomb is a malt bomb. These beers feature – you guessed it – malt as the main flavor ingredients. You could try a caramel-rich Irish Red Ale, a bready, toasty German Bock, or a clone of Sierra Nevada and Ninkasi's Double Latte Coffee Stout.
Belgian Ale
Belgian beers offers a level of complexity you don't always get from IPAs, mainly due to the use of Belgian ale yeast. If you're into dry, complex white wines, you might like to try a Hennepin Clone or an Abbey Single. This rich and fruity Rochefort 8 clone is a near perfect copy of one of the most highly regarded beers in the world.
Wheat Beer
This is not necessarily a malty beer style, but the effect is the same. Wheat tends to give beer a sweet, bready flavor and a smooth mouthfeel. On a hot day they sure go down easy! In my mind, Paulaner Hefeweizen is the quintessential German wheat beer. You could also try an American wheat or a Blue Moon clone if you'd like something more citrusy.
Fruit Beer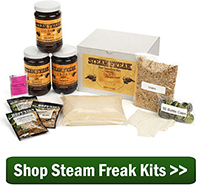 Adding fruit is a great way to bring some complexity to beer, and may be just the thing a new craft beer enthusiast needs in order to make the jump. Try the chocolate-berry combination of a Blackberry Porter, the tropical fruit flavors of a Hibiscus Mango Blonde Ale, or the tartness of a Cranberry "Lambic".
Lawnmower Beer 
If you're looking for something a step or two above macro lager, consider brewing your own American Cream Ale or Honey Blonde Ale. If tailgate quaffability is what you're after, try brewing this Buddy Light Clone.
Drink up and brew a malty beer style! As they say, variety is the spice of life!
What's your favorite malty beer style?
—–
David Ackley is a writer, brewer, and craft beer marketing consultant. He holds a General Certificate in Brewing from the Institute of Brewing and Distilling and is founder of the Local Beer Blog.