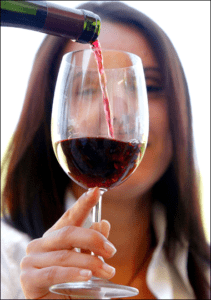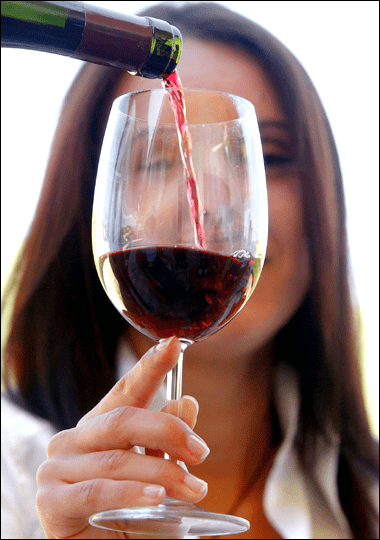 I hope everyone is having a great New Year so far! I'm looking forward to spending a lot more time improving my home winemaking technique in 2015, and hopefully cranking out some more quality wines!
I'm so excited to have my own room dedicated to winemaking. It's a great upgrade from the teeny tiny space we had previously in our old condo.
In our new house, we also have a two car garage. While I probably can't do too much with both of our vehicles in there, I am looking forward to using it as needed to do the more "messy" parts of home winemaking, including sorting and pressing fruit and the like. If I don't have enough space when both cars are in there, I'll just move one of them into the driveway for a day or so until I'm finished with whatever I'm doing related to home winemaking.
Once I've got everything completely unpacked, I'll finally be able to start making wine again. So excited!
Here are my goals for this new chapter in my home winemaking adventures in 2015:
Get set up in the new "winery" room in the new house.
Start 2 wines at the same time instead of just working on one (maybe stagger the start time by a couple days or so).
Attempt to make wine starting with whole fruit instead of concentrate.
Make a rose style wine.
Make a "weird" wine (i.e. something that someone wouldn't associate with ever being a flavor of wine).
Make another mead wine that actually tastes good (sigh).
The first goals that I plan to do are to set up the new winery room, and to start two wines around the same time. Which wines should I try? I think I'll do both a white and a red to get things started.
Looking through the wide selection on the ECKraus website, for the red I've decided to order the Cellar Craft Showcase Collection: Rosso Fortissimo. The description listed sounds amazing: "Super-Tuscan styled wine vinted from Cabernet Sauvignon, Merlot, Sangiovese and other native Italian varieties. Fermented on Yakima crushed Merlot grapes. A big, full-bodied wine with solid structure and bold fruit notes. Complex cassis, plum and cherry notes balance the bold tannins. French and American oaks contribute toasty vanilla and greater depth in this intense wine."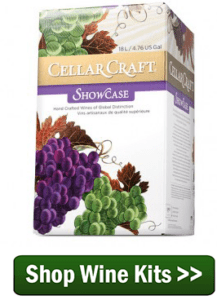 For the white, I'm going to try the California Connoisseur: Gewürztraminer. The description reads: "Its aroma is similar to that of raisins with some noticeable hits of anise and mint. Very spicy. Its flavors are intensely fruity and instantly bring to mind: apples, pears and grapefruit. Some cinnamon flavors as well."
To get back into the swing of things, I'm going to do complete kits for both wines, since it's been a little while since I've actually be able to make any wine. I hope I'm not too rusty!
————————————————————


My name is Leigh Erwin, and I am a brand-spankin' new home winemaker! E. C. Kraus has asked me to share with you my journey from a first-time dabbler to an accomplished home winemaker. From time to time I'll be checking in with this blog and reporting my experience with you: the good, bad — and the ugly.