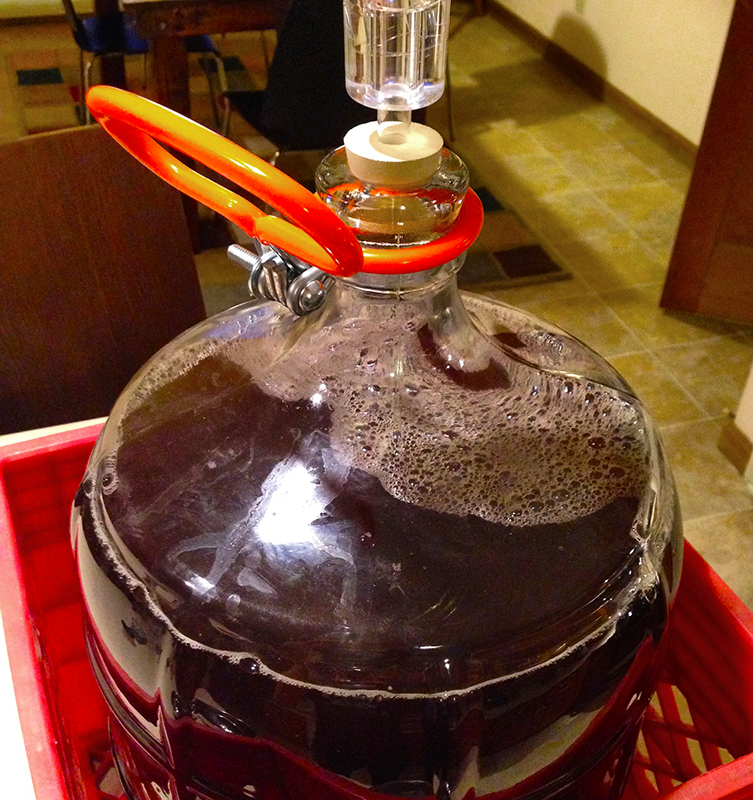 I am very new to wine making and have questions about the secondary fermenter and handling the headspace in the fermenter… I am sure it's never good to let get oxygen in there with the wine but it never seems to work out for me. Can you please shed more light on this process and what's the best way to deal with too much headspace in secondary fermenter. Use water? etc? And after racking secondary from 5 gal. and get lets say 4 1/4 gal? What you would use?
Name: Eric
State: La.
—–
Hello Eric,
First of all, thanks for the great question. I'm sure there are others that have the same question about what to do when they have too much headspace in their secondary fermenter, so hopefully by sharing this we can help other home winemakers as well.
First we have to ask, why is having headspace even an issue? The reason is because oxygen is one of wine's biggest enemies. Not only does it promote the oxidation of the wine, it promotes spoilage of the wine. Mold spores and bacteria thrive on oxygen. Either of these manifestations can be disastrous to a wine.
I am going to assume that the wine is in a carboy at this point. Topping up a wine that is in a bucket fermenter is not very practical since the ultimate goal is to reduce the surface contact area, not necessarily eliminate headspace. Regardless of how much you top up a bucket fermenter, the surface contact area essentially remains the same. If the wine is in a carboy, topping up will eventually get you into the neck of the carboy where there is little surface contact with the air.
I am also going to assume that the fermentation has completed. This is because during a fermentation having too much head-space is not an issue. While there is a fermentation occurring, the headspace is not filled with damaging air, but rather, CO2 gas from the fermentation. In other words, the headspace is harmless in this situation – as long as you keep the airlock in place.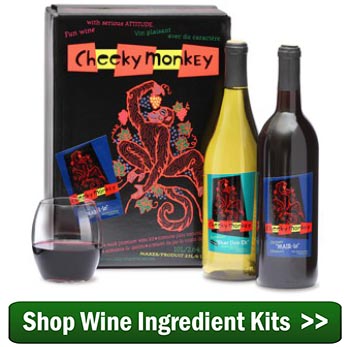 The last assumption I am going to make is that the wine is going to be in the secondary carboy for more than a week or two. If you are using a wine ingredient kit that can be bottled in 4 or 6 weeks from start to finish, then topping up is not something you need to be worried about. The wine is not still for a long enough period to be affected by oxidation.
Okay, so your fermentation has completed and you have it in a secondary fermenter, such as a carboy. You are waiting for it to clear, and you plan on this taking a few weeks if not longer.
Fortunately, there are several things you can do when you have too much headspace in a secondary fermenter. Which method you choose depends on the severity of the situation. Here is a list of what you can do to eliminate headspace in a secondary fermenter, starting with eliminating a minor headspace and ending with eliminating a major headspace:
Add Water: If the secondary fermenter is only short a cup or two, then adding water is perfectly okay. This small amount is not enough to alter the flavor or character of the wine to any noticeable degree. You will want to use distilled water for two reasons. First, all the free oxygen as been removed. This is a good thing. You do not want to add oxygen to the wine at this stage. Secondly, distilled water is free of chlorine and other chemicals you might find in tap water.
Add Water/Vodka Mix: If the headspace in your secondary fermenter is closer to a quart, you have to start considering the dilution of the alcohol when adding a water. For this reason you may want to use a distilled water/vodka mix. Choose a cheap vodka. It will be more flavorless than a brand name vodka. Grain alcohol can also be used for this purpose if it is available in your area. Assuming the vodka is 80 proof, use 1 cup (8 fl. oz.) for every half gallon of distilled water.
Add Similar Wine: If the headspace in the secondary fermenter is over a quart, then not only is the dilution of the alcohol an issue, but also acidity, body and flavor. For this reason you may want to top up the headspace with a similar wine. This could be a commercially made wine, but more economically, you could use some homemade wine that you have already bottled.
Add Glass Marbles: If the headspace is more like a half gallon, then displacement of the head-space with glass marbles my be the most practical solution. The marbles will need to be sanitized before putting them into the wine. Add them slowly to the carboy 2 or 3 at a time. Pouring them in rapidly could actually crack the bottom of the carboy. You would prefer smaller size marbles for this reason. Also, make sure they are player marbles and not decorative or aquarium marbles. These tend to chip easily.
Move Wine To Gallon Jugs: For situations where you have way too much headspace in the secondary fermenter, the only sensible way to handle it my be to move the wine into gallon jugs. You normally don't like to be in such a position, but sometimes it can't be avoided. The biggest problem with this is that the remainder to the gallons will be lost.
A Combination Of The Above: You may want to try more than one method for topping up the same wine. For example, if your wine is 4-1/4 gallons in a 5 gallon carboy. You could add some water/vodka mix, some wine and some glass marbles to make up the difference. This would be an option as opposed to breaking up the batch into gallon jugs.
Having too much headspace in the secondary fermenter can be a problem. Fortunately, there are solutions. Doing any of these would be a better option than letting the wine sit still for weeks and months.
Happy Winemaking,
Ed Kraus
—–
Ed Kraus is a 3rd generation home brewer/winemaker and has been an owner of E. C. Kraus since 1999. He has been helping individuals make better wine and beer for over 25 years.