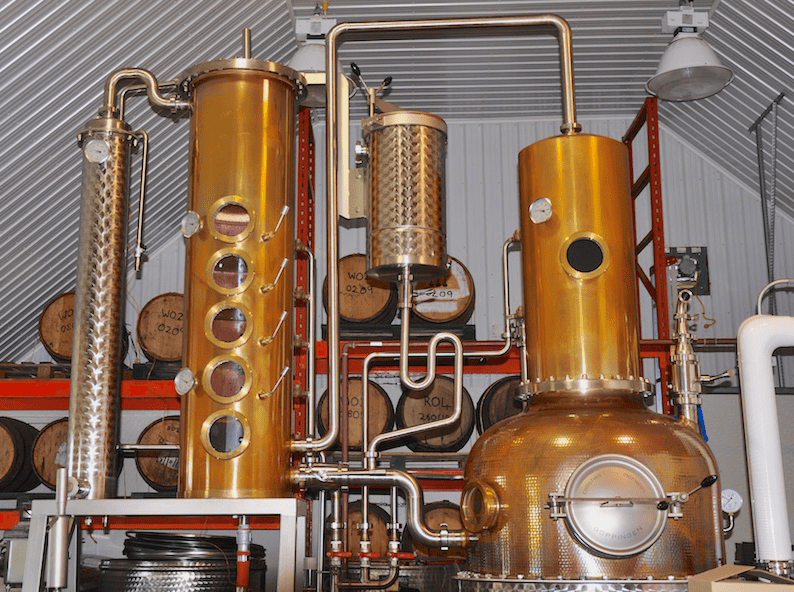 My name is Charles, I live in NC, I have been making wine for about 7 years and have made all kinds, by the way you all got a great website, what I would like to know is how do you make brandy. I looked for a brandy recipe but can't find one. Can you help me?
Thank you
Charles
_____
Hi Charles,
Making brandy is more of a process than following a recipe, and it is certainly more involved than wine making, but if you'd really like to know how to make brandy…
Brandy is essentially a wine that has gone through a distillation process. Distilling is when the alcohol and certain essences are steamed off the wine and collected into a separate container. Alcohol will steam off at a lower temperature than water so by controlling the temperature it is possible to leave water behind. What you end up with is a liquid that has a much higher alcohol concentration.
This is obviously an over-simplification, but essentially this is the answer to your question: how do you make brandy? It is an additional step beyond making the wine.
The term brandy is normally related to a distilled grape wine. Cognac, for example, is a distilled grape wine. But you can also distill other types of wines to make other types of brandies. Common examples of this would be apple wine being distilled into apple brandy or peach wine being distilled into peach brandy.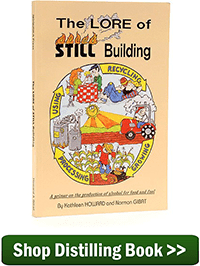 Most people are surprised to know that the brandy is a clear liquid at this point. It taste a little harsh and can give off somewhat of an oily impression in the mouth. To bring the brandy to a form that you and I would recognize as brandy, it needs to be aged to some degree.
Depending on the quality and style of the brandy being made, it will need to be aged anywhere from 1 to 50 years in barrels. The toasting of the inner wall of the barrel is where the brandy will get its familiar color.
So as you can see making brandy takes some serious dedication, maybe even more so than wine making. I personally leave it to the Hennessy's and Martell's to bring brandy to my world.
It is important to note here that – unlike making wine – distilling an alcohol is illegal in the United States unless you have registered with the ATF. This means bringing your operation up to their rigorous code. It also involves a tremendous cash bond that basically makes it impossible to impractical for any individual to set up a operation for personal use. If you choose not follow the laws of the land then you are considered to be a moonshiner making moonshine.
If you would like to read more about distilling, including distilling brandy, we do have a book on the subject. The "Lore Of Still Building" has a lot of information about distilling principals as well as how to build various styles of stills.
Charles, I hope this answers your questions. You're not the only person to ask, "how do you make brandy?" So, I thought this would be a good time to post this to the blog, as well.
Best Wishes,
Ed Kraus
—–
Ed Kraus is a 3rd generation home brewer/winemaker and has been an owner of E. C. Kraus since 1999. He has been helping individuals make better wine and beer for over 25 years.