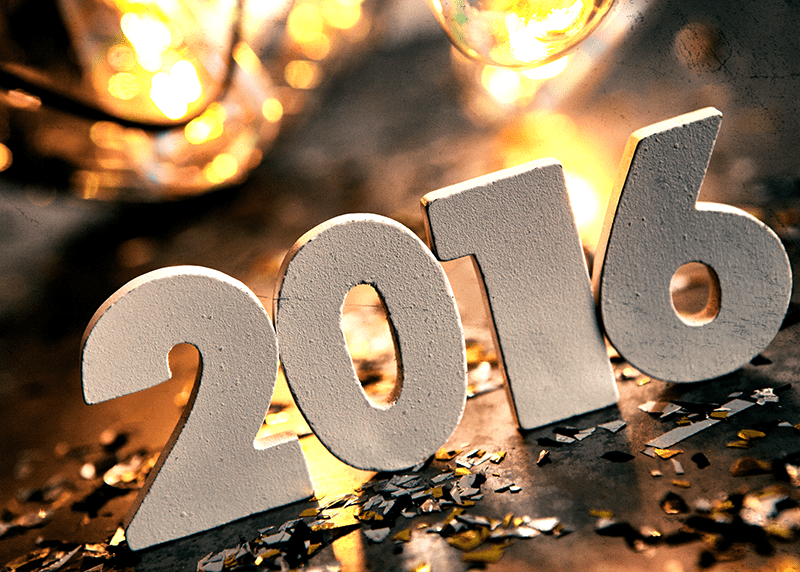 2016 is here and I thought it would be a good time to reflect a little. I am having a lot of fun exploring a wide range of topics involving making beer at home. From bottling your homebrew and organizing your gear, to recipes, techniques, and tips, the E. C. Kraus Homebrewing Blog is a wealth of information. And as a way to brewing in the new year, here are ten of the most read homebrewing posts of all time.
10 Home Brewing Tips For The Beginner – Just getting started? Here's some practical advice that will help you to avoid the pitfalls and make you a better brewer, faster!
6 Tips for Improving Mash Efficiency – Not only does improving mash efficiency get you more sugars from the same amount of ingredients, it also helps you to become a more consistent brewer.
7 Skills That Make You a Better Homebrewer – Focus on developing these skills, and brewing great beer will become second-nature. Become a talented brewer.
So You Wanna Go Pro? Tips for Entering the Craft Beer Biz – Here are a few tips to help you on your journey of becoming a professional homebrewer.
How Do I Increase the Alcohol Content of Homebrew? – Need your beers to knock you in the head a little harder? Here's a simple guide that will show you how to ramp up the alcohol.
Base Malt Explained: Profiles & Comparisons – Base malt is the foundation of any all-grain beer recipe. Here's a quick overview that will help you to understand when to using one over the other.
A Quick Guide To Home Brewing Water Chemistry – Water makes up over 98% of most beers, yet it's one of the most neglected ingredients. Here's some basics that will go far in helping you shape your water profiles.
Using a Brew-in-a-Bag (BIAB) System to Make Your Beers – Brew in a Bag (BIAB) is a great way to transition into all-grain brewing without a significant investment in equipment. Check out the post for step-by-step instructions for brew in a bag!
Whole Leaf Hops vs. Pellet Hops – Which is Better? – Learn when to use whole leaf hops over pellets and vice-versa. There is a difference. Find our what it is…
Why It's Fun to Experiment with Beer Brewing – Part of the appeal of brewing your own beer is you can get creative. For many this is the only way they'll brew… be damned any recipes. Here some insights on how to get a little creative without risking the entire batch.
Thank you for visiting the E. C. Kraus Beer Making Blog. We hope you follow us through 2016 for more!
———————————–
David Ackley is a beer writer, brewer, and self-described "craft beer crusader." He holds a General Certificate in Brewing from the Institute of Brewing and Distilling and is founder and editor of the Local Beer Blog.