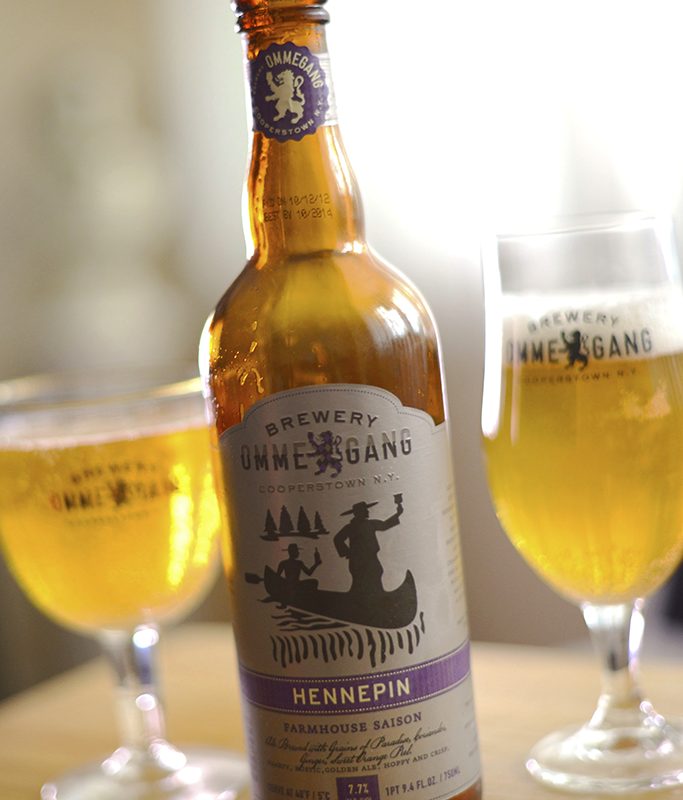 Among the best Belgian-style brewers in America, Brewery Ommegang stands out as one of the first breweries of the modern craft beer movement to specialize in brewing Belgian beer. Founded in 1997 in Cooperstown, NY, it produces such amazing beers as Rare Vos and Three Philosophers, as well as a series of beers inspired by the hit HBO show Game of Thrones.
Named for the first European to "discover" Niagara Falls, Hennepin is a farmhouse saison, bright gold, dry, and spicy, with an alcohol content of 7.7% ABV. It uses Belgian candi sugar to increase the alcohol content while maintaining a dry finish, and exotic spices like ginger and orange peel to create a complexity that might cause one to compare it to a dry, floral, white wine.
If this sounds like something you'd like to brew, read on for a recipe!
Hennepin Clone Beer Recipe
(5-gallon batch, extract)
OG: 1.070
FG: 1.008
ABV: 8.0%
IBUs: 24
Ingredients
6.6 lbs. Muntons light malt extract syrup (use two 3.3 lb. cans)
0.5 lb. light malt extract powder
2 lbs. light candi sugar (use two 16 oz. packages)
1.25 oz. Styrian Gold hops at :60
1 tsp. Irish moss at :15
1 oz. dried ginger root at :15
1 oz. bitter orange peel at :15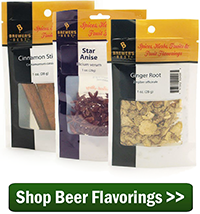 0.5 oz Saaz hops at :2
Wyeast 1762: Belgian Abbey ale yeast or Mangrove Jack's Belgian ale yeast
0.75 cups priming sugar
Directions
Dissolve the malt extract and candi sugar in three gallons of hot (not boiling) water. Bring to a boil, then add the Styrian Gold hops and Irish moss. Boil for 45 minutes, then add the ginger root and orange peel. Boil for 15 more minutes, adding the Saaz hops during the last two minutes of the boil.
Cool wort to 80˚F or below and transfer to a clean, sanitized fermenter. Add enough clean, filtered water to make 5.5 gallons. Stir well to mix and aerate, then pitch yeast when wort is about 70-75˚F. Ferment at 68-70˚F until complete. Optionally, transfer to a secondary fermenter after about 5-7 days.
On bottling day, dissolve priming sugar in two cups hot water, allow to cool to room temperature, and pour into a clean, sanitized bottling bucket. Transfer wort to bottling bucket, leaving behind any yeast sediment in the fermenter. Fill bottles and cap, then condition for 2-3 weeks. Serve in a stemmed goblet or chalice glass.
All-grain directions:
Substitute the malt extracts with 7 lbs. pilsner malt and 2 lbs. pale malt. When mashing, perform a step mash: 30 minutes at 122˚F and 60 minutes at 152˚F. Sparge and lauter, mixing candi sugar into the wort in the boil kettle. Reduce the first hop addition to one ounce, then proceed with recipe above.
What makes this Hennepin clone recipe so special is that it is a little off the beaten path. It a unique beer that is produced in a unique style. This makes it a fun brew to make. Oh, and did I mention it tastes outstanding!
—–
David Ackley is a beer writer, homebrewer, and self-described "craft beer crusader." He holds a General Certificate in Brewing from the Institute of Brewing and Distilling and is founder of the Local Beer Blog.