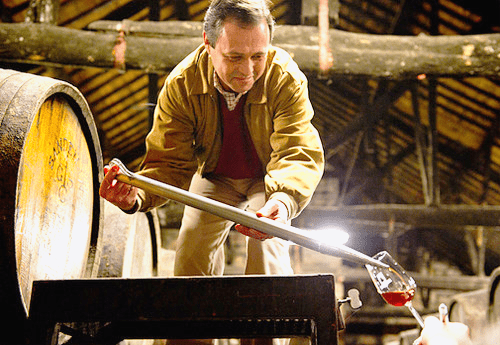 Have you ever thought about fortifying homemade wine. It's an interesting style that's made through a relatively simple process. You might want to see if it's something you're interested in…
If you don't know what a fortified wine is, it's a wine to which brandy or some other spirit has been added. Since brandy and other distilled products are high in alcohol – typically around 40% or 80 proof – this will raise the finished alcohol level of the wine. The home winemaker can do the very same thing by adding brandy to homemade wine.
From a traditional standpoint, fortification was done to make a wine more stable during long trips by ship or by cart. The wine's alcohol level was raised to around 17% to 22% with the addition of brandy. The higher alcohol level acted as a preservative, diminishing the chance of spoilage during the long journey.
The big three fortified wines that most people have heard of are: Sherry, Madeira and Port. All three are Old World wines: Sherry originating from Spain, Madeira and Port from Portugal.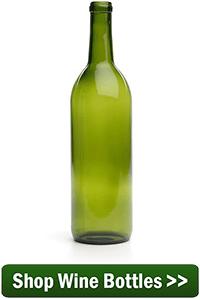 The first thing the home winemaker needs to understand before making fortified wine with their homemade wine is that this process can be somewhat costly. For a five gallon batch of wine it takes five fifths (750ml) of brandy to raise the batch by 6-2/3 percent alcohol. With a typical fortified wine being about 20% alcohol and the cheapest bottle of brandy being about $10 to $13 a bottle, making fortified wine can be somewhat cost prohibitive.
With this in mind, the best strategy for the home winemaker is to get as much alcohol as they can from the fermentation, itself. To learn how to get the most alcohol out of a fermentation you might want to go over the article, Making High Alcohol Wines listed on our website.
Here is a calculator listing that shows how much the alcohol is raised in a 5 gallon batch with each additional 750ml bottle of brandy or other distilled spirit. This is assuming that they are 40% alcohol by volume (80 proof).
1 Bottle adds 1.5%
2 Bottles add 3.0%
3 Bottles add 4.3%
4 Bottles add 5.5%
5 Bottles add 6.7%
6 Bottles add 7.7%
7 Bottles add 8.8%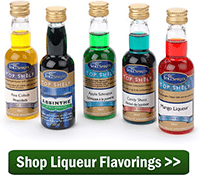 You will want to shoot for a total alcohol level of 17 to 22 percent. So if you have a batch of wine that has fermented to 14 percent alcohol, you might add 4 bottles to raise the total alcohol level to 19.5% (14.0 + 5.5).
When fortifying wine, you can use a regular brandy made from grape wine such as E&J and add it to a red wine you have made. This would be the most straightforward way of adding brand to a homemade wine. But there are also some other, more imaginative, things you can do.
For example, you could take a blackberry brandy and add it to a blackberry wine, or use a peach brandy to fortify a peach wine. You could also take a Merlot wine and add to it a raspberry brandy to accent its flavors. With all the different types of brandys that are available, the combinations are endless.
It is important that you make sure the fermentation is done before fortifying the wine with brandy. Once the wine has been fortified you will have great difficulty getting the wine to ferment, ever again. Not only does fortifying wine help to stop spoilage, it helps to stop fermentation.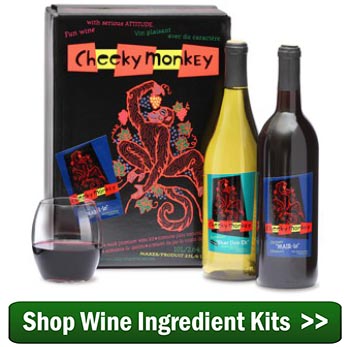 After fortifying the wine, continue on as you would with making any other wine. If you are using a wine ingredient kit continue following the directions. If you are making wine from fresh fruit, give the wine plenty of time to clear and bottle as you normally would.
As you can see fortifying wine is not all that complicated. It is mostly a matter of adding brandy to a homemade wine. And, it makes a wonderful after-dinner wine. The brandy's intensity combined with the original wine's character, creates a powerfully, pleasant drink.
—–
Ed Kraus is a 3rd generation home brewer/winemaker and has been an owner of E. C. Kraus since 1999. He has been helping individuals make better wine and beer for over 25 years.