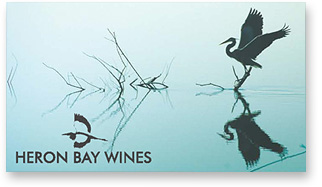 Been thinking about getting some wine brewing? Well, here's a good reason why you should get started, now. It's called Heron Bay!
E. C. Kraus is now carrying Heron Bay homemade wine kits. Each kit includes all the wine making materials you will need to make a 6 gallon (30 bottle) batch of wine at home. All you need is the wine making equipment. Heron Bay has the rest.
There are 39 different homemade wine kits from which to choose: 24 Premium Kits (8L) and 15 Ultra Premium Kits (16L) . Each one contains the grape juice for making wine, the wine yeast, the clarifiers, and stabilizers. And most importantly, the homemade wine instructions.
Even the first-time home winemaker will have no problems making quality wine with these kits. The directions are clear, concise and to the point. No mumbo-jumbo, just plain English that anyone can understand.
So, what are you waiting for? Visit our website and take a look at the medley of wines you can make all throughout the year.
———————————————————————————————————
Ed Kraus is a 3rd generation home brewer/winemaker and has been an owner of E. C. Kraus since 1999. He has been helping individuals make better wine and beer for over 25 years.