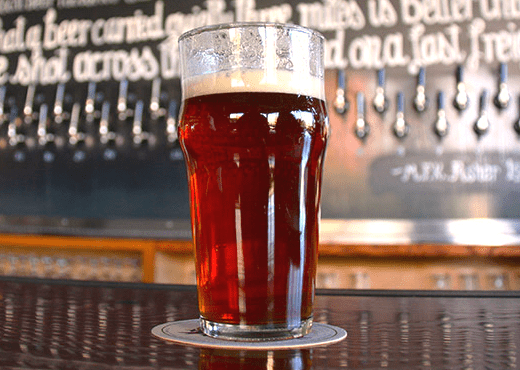 The extract beer recipe blow is for making an English ordinary bitter which is a style of English pale ale. English pale ales are divided into categories based on strength and bitterness, with ordinary bitter being the most sessionable, followed by special bitter and extra special bitter, or ESB. In general, English pale ales tend to be less hoppy and more yeast driven than American pale ales. An English ordinary bitter would be a great beer to have on hand year round.
The BJCP Style Guidelines for Standard/Ordinary Bitter call for the following specs:
OG: 1.032 – 1.040
FG: 1.007 – 1.011
IBU: 25 – 35
SRM: 4 – 14
ABV: 3.2 – 3.8%
When brewing an English bitter, do your best to use English ingredients. Consider Munton's Mild Ale malt for your base malt. Munton's also makes a high-quality liquid malt extract. For hops, Challenger, Fuggles, Northdown, Target, and Kent Goldings hops are classics. There's a great variety of English beer yeast strains to choose from, including:
Take your pick! All are capable of producing excellent beer.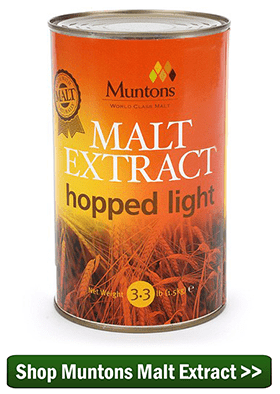 The beer recipe below comes from the book Brewing Classic Styles by Jamil Zainasheff and John Palmer. Pale liquid malt extract is used for the base, with a half-pound of crystal 120L added for some toffee flavor and color. A quarter-pound of special roast malt contributes some nutty character.
A final note on English bitters: they are often served from a cask, meaning they have lower carbonation and are served at about 50-55˚F. Carbonate this beer for about 1.5 vols CO2 and allow to warm a little before drinking.
No Short Measure
(English Ordinary Bitter Beer Recipe)
(5.5-gallon batch, extract with specialty grains)
Specs 
OG: 1.038
FG: 1.011
ABV: 3.6%
IBUs: 32
SRM: 10
Ingredients
6.1 lbs. English pale LME
.5 lb. Crystal 120L malt
.25 lb. Special roast malt
1.2 oz. Kent Goldings hops at :60 (6 AAUs)
.5 oz. Kent Goldings hops at :30 (2.5 AAUs)
.5 oz. Kent Goldings hops at :1 (2.5 AAUs)
1 pack Wyeast 1968: London ESB, or 1/2 pack Safale S-04
Directions
Steep crushed grains at 150˚F for 30 minutes. Strain from wort and add LME plus enough water to make seven gallons. Boil for 60 minutes, adding hops according to schedule above. At end of boil, cool wort to 70˚F or below and transfer to a clean, sanitized fermenter. Ferment at 65-70˚F. Carbonate to 1.5 vols CO2.
All-grain option: Instead of the LME, use 8 lbs. English mild ale malt. Mash all the grains together at 152˚F. Proceed with the beer recipe as above.
This is an easy beer recipe that produces a spectacular beer. Great for even the first-timer. Do you have an English ordinary bitter beer recipe you'd like to share with us?
—————————————————————————————————————
David Ackley is a beer writer, brewer, and self-described "craft beer crusader." He holds a General Certificate in Brewing from the Institute of Brewing and Distilling and is founder and editor of the Local Beer Blog.