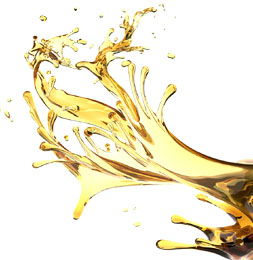 I have made a 5 gallon batch of Elderberry wine. I have racked it three times since it was transferred to the secondary for bulk aging. It needs to be sweetened before bottling. My question is when I add the sugar, sorbate and metabisulfite to the carboy will stirring the wine to incorporate these ingredients expose it to too much air and cause a problem with oxidation after it's bottled?
Name: David S.
State: Louisiana
Hello David,
Thanks for the great question.
One thing we do know is that the wine does need to be stirred. The sugar, potasium sorbate and sodium metabisulfite needs to be mixed evenly throughout the wine. There's no way around it. This brings us to your question: does this stirring bring too much oxygen into the wine? The answer is, it can!
The trick is to do the stirring without splashing the wine. The actual act of stirring does nothing to dissolve more air or oxygen into the wine. It's the splashing that can cause this. When you splash a liquid, you are increasing the surface area of that liquid on an astronomical scale. This increase in surface area is what causes air to saturate into the wine.
One item you can use to help you in this situation is a De-gassing/Mixing Paddle. It attaches to a hand-drill and spins quickly within the wine — no splashing. You can also do the same thing manually with a hand-held mixing paddle. The mixing paddles we offer have thin shanks so as not to splash across the wines surface.
A second force that is on your side is the sodium metabisulfite. In addition to keeping the wine from spoilage, it also helps to drive out any oxygen that does manage to dissolve into the wine. The expansion of the sulfur dioxide replaces the oxygen.
Another little related tip is eliminate the splashing from the siphon hose when racking the wine. Always fill your carboy from the bottle up. In other words, make sure that the siphon hose reaches all the way to the bottom of the fermenter you are filling.
By doing these simple things you will be helping your wine greatly. Oxidation has been known to completely ruin a wine. From an esthetic standpoint, oxidation causes the wine to turn amber/brown, making it very unappealing. From a flavor/aroma standpoint, it gives the wine a bitter, nutty character that can reach the point of intolerable.
Happy Winemaking,
Ed Kraus
———————————————————————————————————
Ed Kraus is a 3rd generation home brewer/winemaker and has been an owner of E. C. Kraus since 1999. He has been helping individuals make better wine and beer for over 25 years.