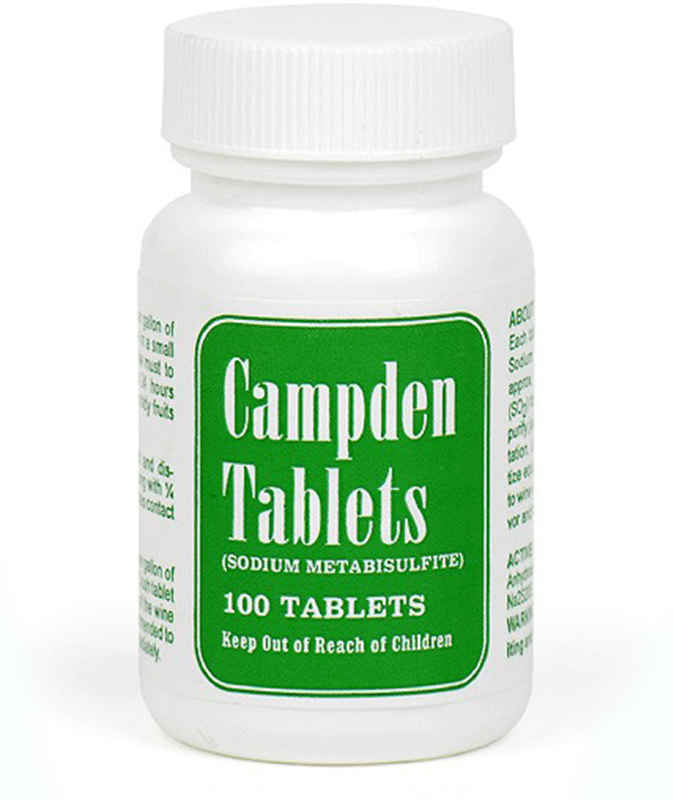 One of the most commonly used ingredients in home wine making are Campden tablets. You will find them in almost any of the wine making recipes you will use; talked about in almost any of the wine making books you will read; and called into action by just about any of the homemade wine instructions you will follow.
What Do Campden Tablets Do?
The original reason Campden tablets were used in wine making was to keep the wine from spoiling after it had been bottled. By adding these tablets at bottling time, you could virtually eliminate any chance of your wine falling victim to mold, bacteria and other foreign enemies.
Since their introduction into wine making, Campden tablets have also become routinely used for sterilizing the juice prior to fermentation. By adding Campden tablets a day before adding your wine yeast, you can start your fermentation with a clean slate, so to speak. All the unwanted micro organisms will be gone.
Some home winemakers also use Campden tablets with water to create a sanitizing solution. This solution will safely sanitize fermenters, air-lock, stirring spoons, hoses and all the other pieces of equipment that may come into contact with the wine must.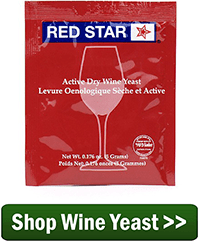 What Campden Tablets Don't Do?
Many beginning winemakers believe that Campden tablets are a magic pill of sorts. One that can instantaneously stop a wine fermentation dead in its tracks. While it is true that Campden tablets can bring a fermentation to its knees for a period of time, it is also true that these fermentations will usually gather themselves back up and eventually overcome the effects of the tablets. The result is a continued fermentation – sometimes after the wine has been bottled.
Truth is, Campden tablets are not designed to stop a fermentation and never have been. Using them for that purpose can get you into all kinds of trouble. There is really no ingredient that can be safely used by itself to assuredly stop a fermentation.
What Are Campden Tablets?
Simply put, Campden tablets are metabisulfite. When you add a tablet to the wine you are adding sulfites to the wine. Most Campden tablets consist of potassium metabisulfite, but some are made with sodium metabisulfite.
How Are Campden Tablets Used?
Their use is fairly straight-forward. You add one tablet to each gallon of wine must 24 hour prior to adding the wine yeast – before the fermentation. Then you add one table per gallon just before bottling.
The Campden tablets must first be crushed and dissolved in a small amount of the wine or water. This mix is then stirred thoroughly into the rest of the batch.
You can use the Campden tablets to create a sanitizing solution by crushing up 4 tablets into a quart of water. This can be used as a sanitizing rinse, or you can pour it into a fermentation container and allow the fumes to sanitize the entire insides.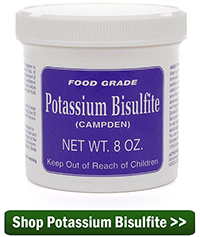 As An Alternative To The Campden Tablet…
You can use potassium metabisulfite or sodium metabisulfite in the form of a granulated powder. The advantages are: you don't have to crush it up; and it is cheaper. The disadvantage is you have to measure out the dosage, which is 1/16 teaspoon per tablet.
—–
Ed Kraus is a 3rd generation home brewer/winemaker and has been an owner of E. C. Kraus since 1999. He has been helping individuals make better wine and beer for over 25 years.