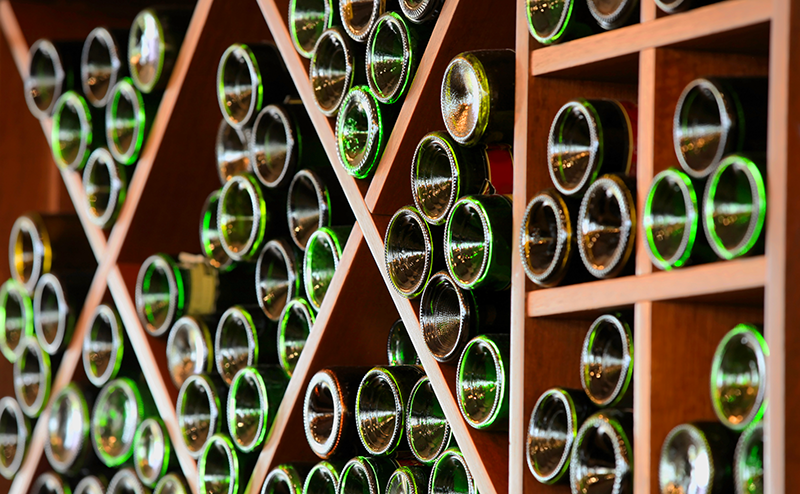 It's bottling day for the Gewurztraminer wine kit! I'm so excited about this one because so far, it's been tasting really nice!
One final specific gravity measurement with my hydrometer today and it looked to be somewhere between 0.994 and 0.995. I'll just call it 0.995 to keep it simple.
I wanted to know what the final alcohol content was of my wine, so I looked up an online alcohol content calculator that used the beginning and ending specific gravity levels to calculate that. The original specific gravity reading was about 1.113 and the final reading was about 0.995. Plugging that into the online calculator, that gives me a percent alcohol value of 16 with this wine kit. I don't think I've ever had a 16% alcohol by volume Gewurztraminer, but hey, there's always a first time for everything!
Even though the alcohol seems kind of high, it still tastes pretty good if you ask me! In fact, I think this Gewurztraminer is probably the best wine I've made so far! I think part of it has to do with the fact that a good chunk of the time the wine was hanging out in glass instead of plastic, so it doesn't have nearly as much (if any) of that plastic flavor that I kept getting on my first few wines.
I ended up bottling this wine kit a little differently than in the past. First, I racked the wine into a clean and sterilized carboy that did not have a spigot on it. Then, instead of cleaning out the carboy that did have a spigot, I decided to just bottle the wine kit directly from the carboy without a spigot. That meant siphoning the wine directly into each wine bottle without the aid of an on/off "switch", which at first I was kind of nervous about.
Turns out, it's easier than I thought. No extra messes were made! Once the wine bottle got full enough, I just stood up to stop the flow and slowly lower the bottle to add a little bit more wine if needed. A couple of times I put a little bit too much in the bottle, so I just poured the extra back into the carboy. No problems!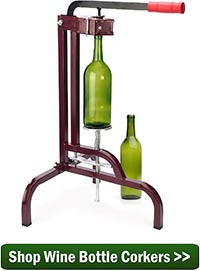 Once I got down to the very bottom, I just poured the remaining wine into a bottle by lifting and dumping the entire carboy through a funnel. Since I had previously racked the wine into a clean carboy leaving all dregs behind, I wasn't worried about pouring the remainder in like that. In fact, that'll just be the first bottle we drink and we won't give it to anyone else just in case.
I ended up filling 21 bottles with wine kit, with the 21st bottle only actually filling up about ¾ of the way. The kit was supposed to make 30 bottles ideally — I remember I spilled some of the juice on the floor in the very beginning, so that probably had something to do with it. Oh well, 21 bottles is better than 0 bottles!
All-and-all, bottling this wine kit went pretty well. The wine smells delicious and I can't wait for it to age a little. But I have to be honest… right now it's testing my patience!
—————————————————————–


My name is Leigh Erwin, and I am a brand-spankin' new home winemaker! E. C. Kraus has asked me to share with you my journey from a first-time dabbler to an accomplished home winemaker. From time to time I'll be checking in with this blog and reporting my experience with you: the good, bad — and the ugly.