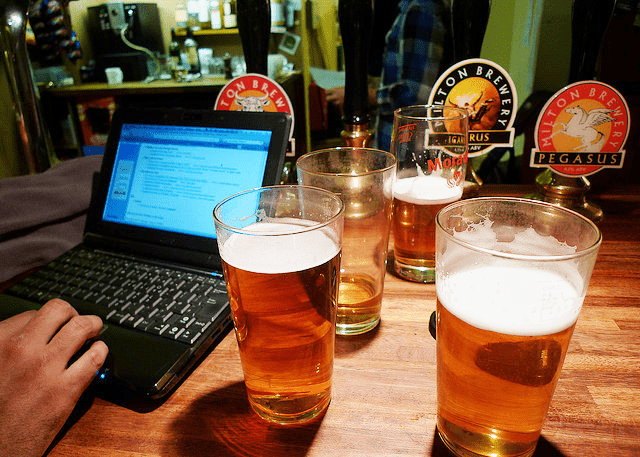 In the wide world of homebrew information, what resources to you use for information? When I need to look up a concept, technique, or research for a beer recipe, these are some of the resources I come back to time and again. Along with this blog, these are the 10 best home brewing resources.
How to Brew – John Palmer's seminal title is available in its entirety on the web. His book walks the beginning homebrewer through brewing a batch from start to finish, eventually diving into more detailed concepts for the advanced brewer. The book is also available in print.
Brew Your Own Magazine – Brew Your Own is a great magazine for all levels of homebrewer. Each issue has a good mix of techniques, beer recipes, experiments, and projects. Many articles are also available online.
Zymurgy Magazine – One of the benefits of American Homebrewers Association membership is a subscription to Zymurgy magazine. It's full of great tips and beer recipes, and is also available as a mobile app. It's a great home brewing resource.
Homebrewing for Dummies – An excellent "how to" book for extract, partial mash, and all-grain brewers. Despite the name, it actually gets pretty technical. Also contains a number of award-winning beer recipes.
Designing Great Beers– This home brewing book is a must read for anyone who wants to build their own beer recipes. Ray Daniels analyzes hundreds of recipes to determine some guidelines for brewing the major BJCP beer styles.
BJCP Style Guidelines – For the competitive homebrewer, the BJCP style guidelines is an indispensable resource. They detail what a homebrewer should seek to achieve when brewing a particular style, from flavor, aroma, and appearance, to overall impression and standard ingredients. The 2008 guidelines have recently been updated in favor of the 2014 version.
Brewer's Friend – Brewer's Friend is a free website with dozens of calculators for building beer recipes, calculating IBUs, adjusting mash water, and more. There's also a premium membership option, which allows you to create and store an unlimited number of recipes on the site, as well as apps for your mobile phone.
HomebrewTalk.com – Has anyone else ever tried your great homebrewing idea? Chances are they have, and chances are someone has written about it on the HomebrewTalk forums. Also look into the HomebrewTalk articles section for a variety of tips and tricks.
Homebrewing on Reddit – Perhaps the most active homebrewing forum on the Internet these days is on Reddit. If you're unfamiliar with Reddit, it's basically a massive forum with a variety of subjects, or subreddits, to which users can post content and questions. The homebrewing subreddit has close to 100,000 subscribers and includes some good advice along the sidebar. Be sure to look into the weekly roundtable discussions and the annual competitions.
The E. C. Kraus Homebrewing Ebook – Our new ebook is the ultimate jumpstart guide to homebrewing! It guides you through how to brew extract and all-grain batches of beer, addresses some key FAQs, and also includes several of our favorite beer recipes. It's one of the best home brewing resources around, and it's free to download!
What do you think are some of the best home brewing resources?
————————————————————————————————————–
David Ackley is a beer writer, brewer, and self-described "craft beer crusader." He holds a General Certificate in Brewing from the IBD and is founder of the Local Beer Blog.