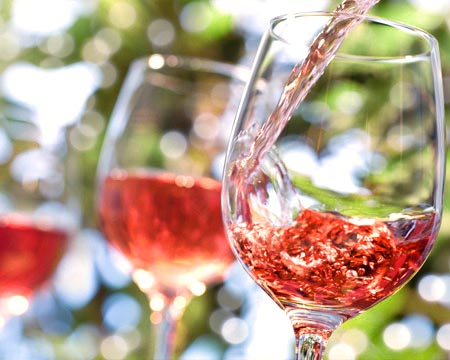 You can never have too many fruit wine recipes, so here's one I thought you might like to try.
Part of the fun of making your own wine comes from the fact that you get be a little creative when making them – to let your experimental-side flourish a little. That's exactly how this particular wine recipe came into being.
Last year I was thinking about different fruits and how their flavors differ and how some attack the palate in completely different ways than other. After thinking through the different fruit wines I have made and tasted, I came up with this fruit wine recipe.
My goal was to end up with a fruit wine with an array of flavors that complimented one another… a homemade wine that was pleasant and well balanced.
Bananaberry Wine Recipe
6 lbs. Peeled & Sliced Bananas
3 lbs. Crushed Blackberries
6 lbs. Chopped Strawberries
10-1/2 lbs. Cane Sugar
3/4 teaspoon Pectic Enzyme
5 teaspoon Yeast Nutrient
2-1/2 tablespoon Acid Blend
1 Pkg. Wine Yeast: Lalvin D-47 (recommended)
Water to total batch to 5 gallons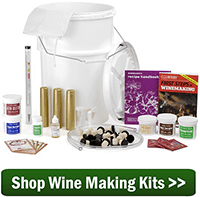 Making this wine off-dry, with a little bit of sweetness with bring out its fruitiness much more clearly. Essentially, you can do this by adding sugar and potassium sorbate at bottling time to taste. You can find more details about making the wine sweeter by taking a look at Making Sweet Wines listed on our website. You don't necessarily need to make the wine sweet — unless you want to — but taking it away from being completely dry will open up the fruit flavors, significantly.
For the basic directions on how to make this wine, follow the 7 Easy Steps To Making Wine at the following link to our web site:
Happy Wine Making,
Ed Kraus
—–
Ed Kraus is a 3rd generation home brewer/winemaker and has been an owner of E. C. Kraus since 1999. He has been helping individuals make better wine and beer for over 25 years.